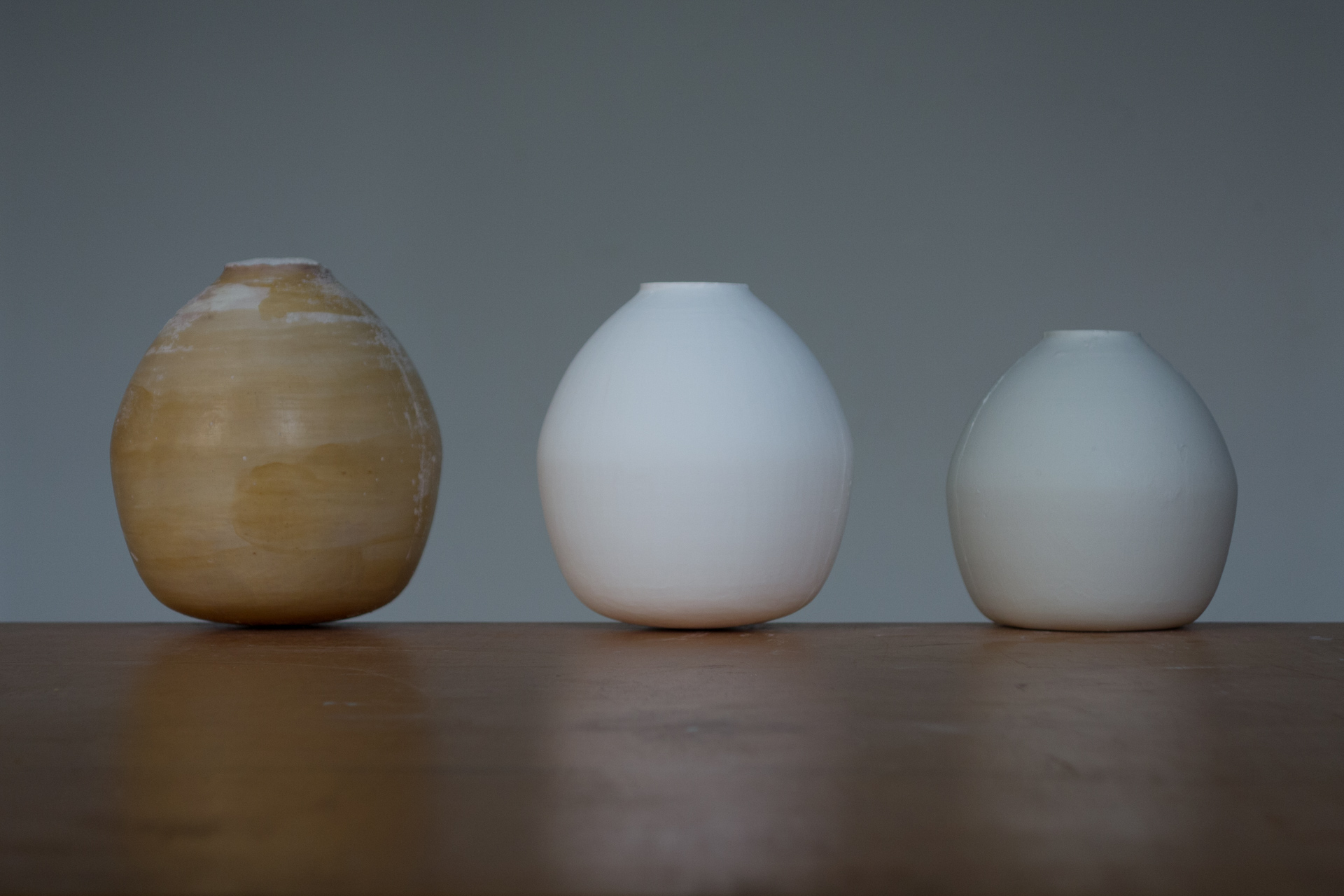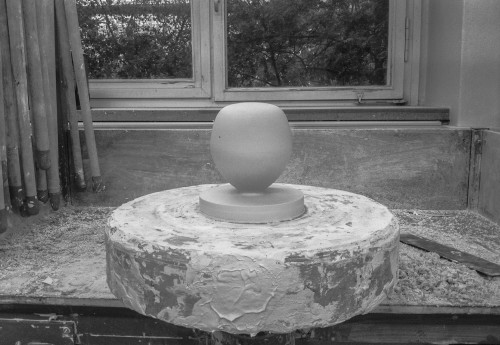 The form was shaped free hand on the spinning wheel. The aim was to transfer the spinning motion of dancing in to the vase.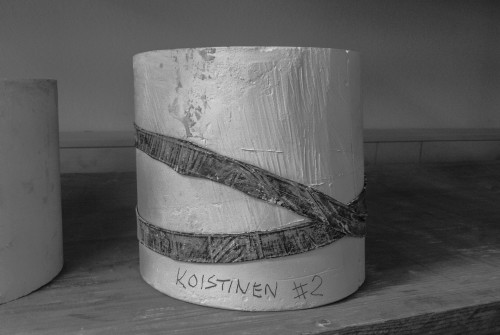 The casting form for the small Dancer Vase.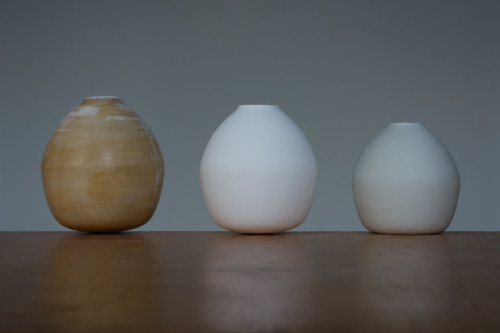 The effect of shrinkin: the plaster positive, biscuit fired, final fired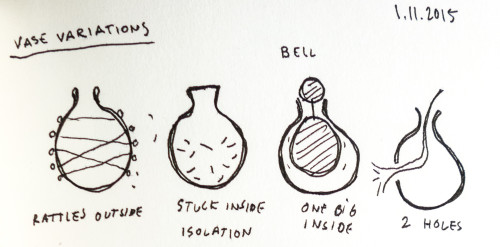 Ideas for possible sound experiments.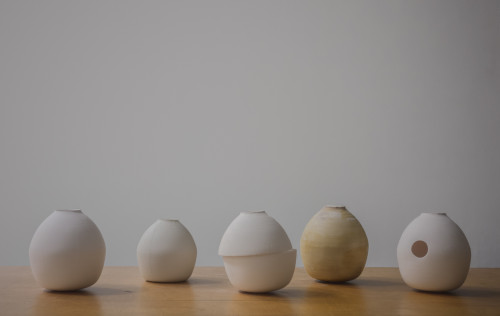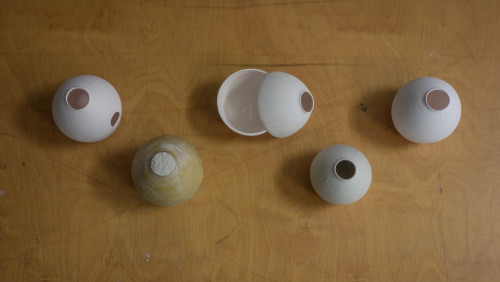 First batch of experiments.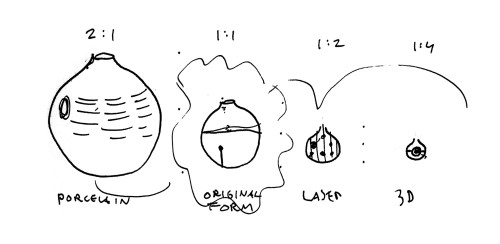 Idea for different sizes of vases.
Sound recording of experiments.