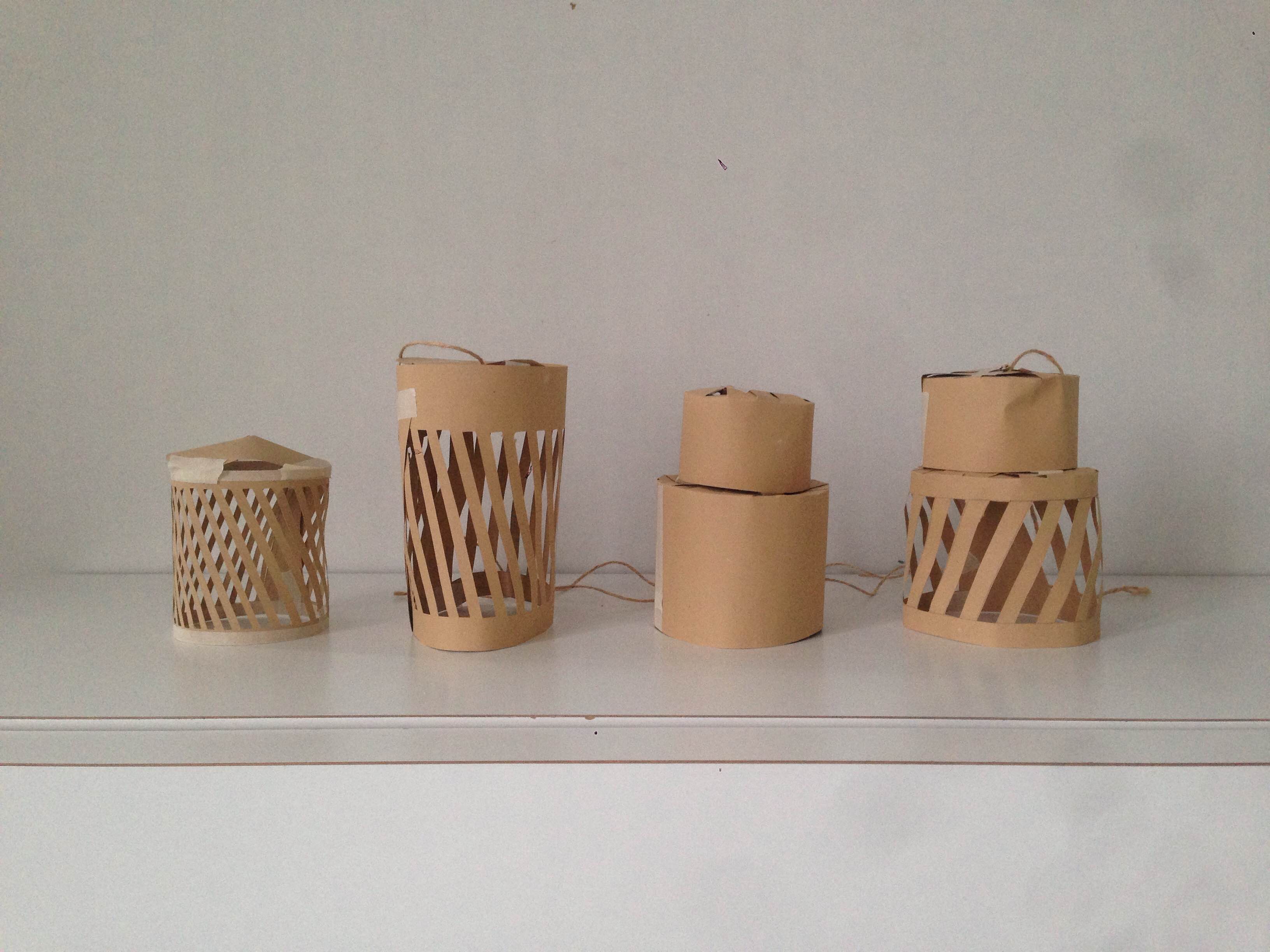 The form came into being by asking myself what would be the most suitable form for the structure. Since the moiré effect is achieved by overlapping two grids, I came up with a cylindrical form which encompasses the structure and is suitable for the material of porcelain.
My initial idea was to make a vessel, an object which stands on the table and can hold pens and function as an organizing object. The visual effect would be reduced, however, so I thought further and came to the conclusion that it would make the most sense to make an object where the focus lies on the visual aspect, in this case a lampshade.
First models
First lamp shade models: since I wanted to put the focus on the structure, I decided to hide the light bulb itself in the upper part. From a simple conical cylinder I arrived at the form of two stacked cylinders of different diametres since then the single stripes of the grid are parrallel and don't become more broad at the bottom of the lamp shade.
Deciding whether the lamp shade could be multi purpose for use as a pendant lamp and as a table lamp, I decided that the material of porcelain is too delicate to use it as a table lamp.