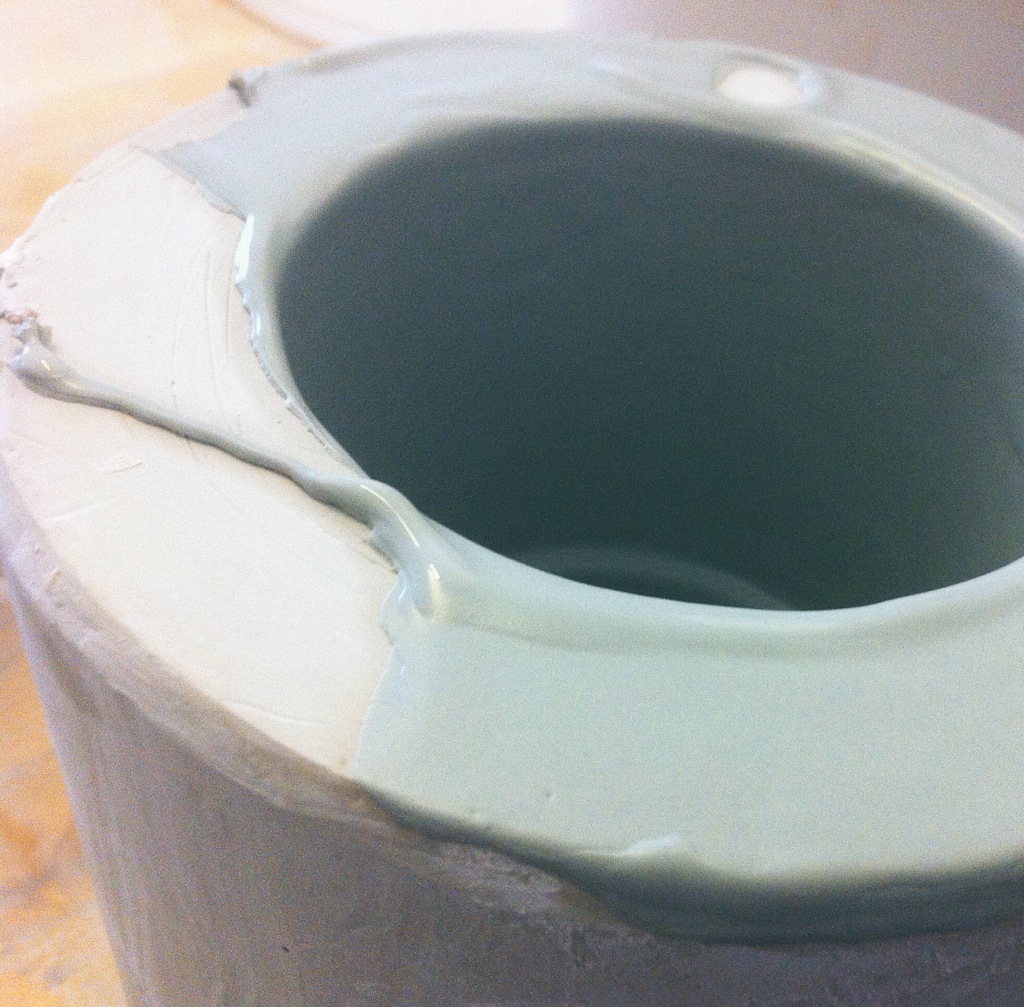 After looking at the different shapes and items i decided to make a set for breakfast time. Dutch people LOVE their breakfast times. The cup will be in the typical dutch milkcup shape, a bow and a plate. They eat everything from Gouda cheese till chocolat sprinkles. The sweeter the better.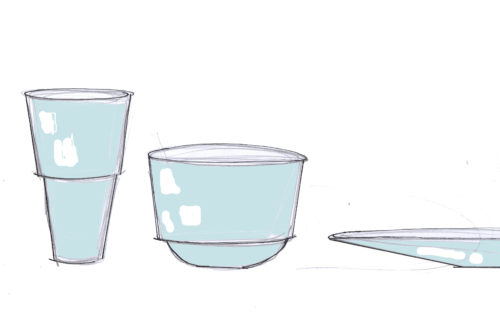 Sketches
The cup is the first part of the collection that i have been working on. It was important that the cup represents the dutch milkcup in a modern way.   I picked the cup to be the start point of my form making. In the process of designing the shape, i started off with making a lot of sketches and paper mockups. To decide not only the shapes but also the sizes.  My favourite sketches were than translated into solidworks and keyshot.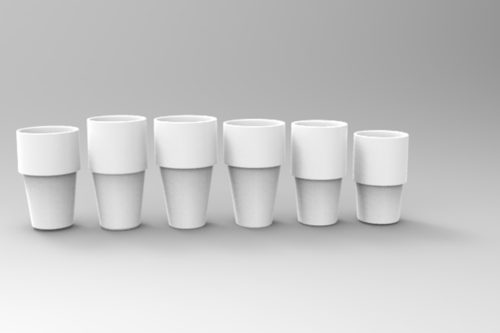 Renderings of the Milkcup
After having decided the forms they were translated into plasterforms that are turned on the plasterwheel and than formed into the negative mould.
The set is consisting of three different colours, the white porcelain was coloured by the use of pigments. The colours were first poured into the mould and instantly poured out again. Than the first coloured layer was dried in to mould. After this a second pour happened with white Mont Blanc porcelain. The items were left in the form overnight to make sure they were dried through.
After this the first layer was handcarved, by carving through the first coloured layer onto the second white layer. This shows off the white layer underneath and after the firing process a translucent effect is created.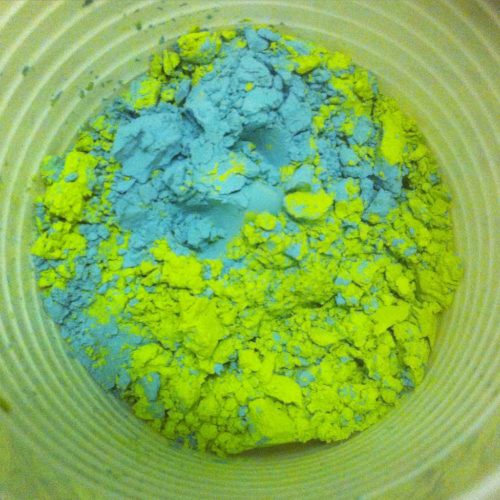 Colour Pigments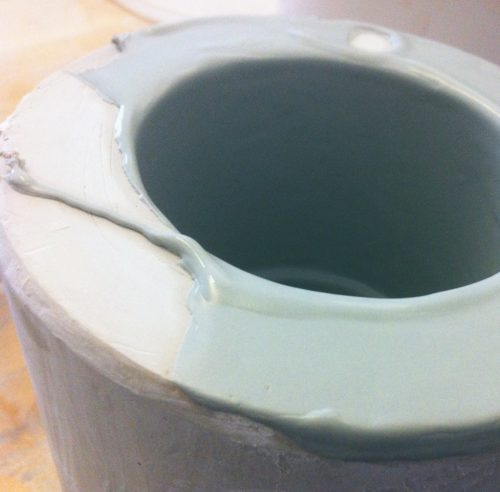 The first coloured layer of porcelain.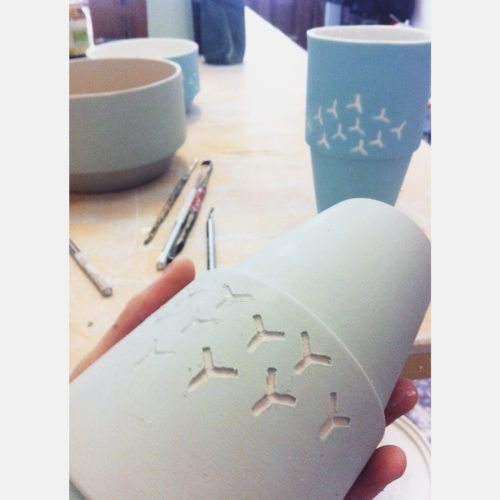 Handcarved symbols in the cup.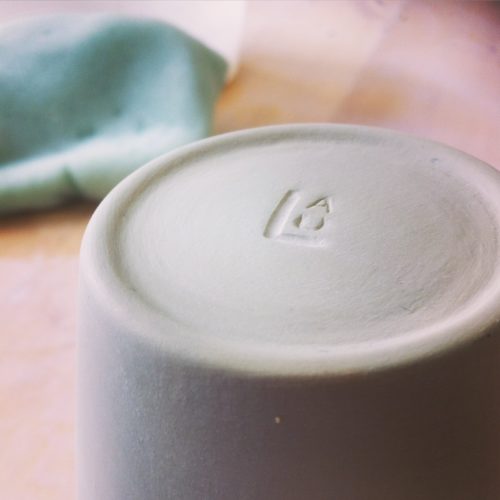 Signature carved in the bottom of the cup.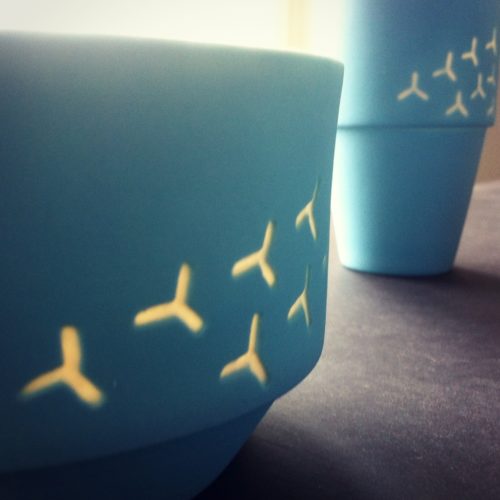 Translucent effect through the handcarving.